ABOUT US
The company
FIRLEJ GmbH & Co. KG
exists in the current legal status since August 2011, it is a complete
continuation
of the
in May 1993 founded Firlej & Partner
. Since that time it has been established in Untergruppenbach / OT Donnbronn, near Heilbronn.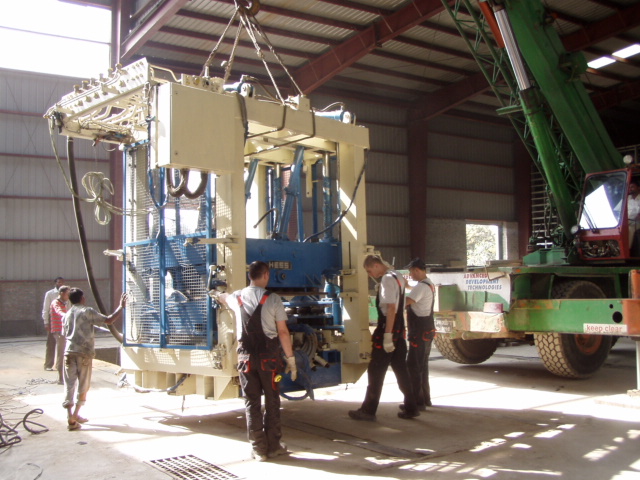 Our field of activity
, always related to the requests and demands of the concrete
products manufacturer, has been extended over the years accordingly.
In the beginning we were an administration office for several
commercial
representatives of the concrete industry
. The
technical competence
of the
founder
, graduate engineer, Mr. Grzegorz Firlej, was soon
known
and appreciated among experts
.
An
intensive contact
to several machine producers as well as to manufacturers
of the concrete products and at the same time a
high technical know-how
led
us to an active cooperation in the area of
development and optimization
of technical solutions and
planning
of manufacturing plants.
A continuously growing
inquiry
for
second-hand machines
and
complete plants
, where there are required:
professional dismantling, advice
, individual
planning
and
installation
according to the local given facts, all the way to commissioning finally decided about the main task of the company.
The first
successful projects
quickly became known by mouth-to-mouth propaganda and have brought in more extensive orders.
Some of
today´s leading concrete block manufacturer
– especially in the Eastern part of Europe – began building their concrete production
facility with the equipment delivered, installed and put into operation by us
.
For several years, the company has been regarded as a renowned supplier of
new equipment: machinery and components
for concrete block production.
FIRLEJ GmbH & Co. KG is also
worldwide known
as a reliable partner for
a changing
or a
re-location of the manufacturing equipment
, where it will take over such tasks as professional dismantling, loading, transportation
and turnkey construction of the entire equipment.
The
long-time experience
along with the practical application of the technical know-how makes
FIRLEJ GmbH & Co. KG to a leading provider of complete solutions
for building up fully equipped concrete plants, batching and mixing plants or even smaller production units – all based both, on second-hand and new equipment.